Welcome
Peebles Civic Society aims to encourage public interest in the past, present and future of Peebles.
We support local heritage projects and work to promote high standards of architecture and town planning.
If you care about Peebles and the surrounding area, please contact us. Membership costs only £2 per year and your support can make a big difference.
News and Events
The Tweeddale Mills Project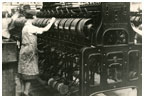 Peebles Civic Society is delighted to announce that it is embarking on a new project in partneship with The Innerleithen Community Trust and The Walkerburn Development Trust. This project aims to create a digital archive of people's memories and experiences of the Tweeddale Textile Industry. If you have worked in the mills or have another connection with the textile industry in Tweeddale and would like to contribute to the project, we would love to hear from you.
Book Launch: "Royal and Ancient Peebles" by Ronald Ireland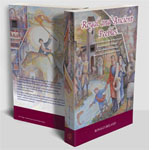 Peebles Civic Society would like to draw members' attention to the launch of a fascinating new book by our former chairman, Ronald Ireland. The book, "Royal and Ancient Peebles", documents the history of the Royal Burgh of Peebles from its earliest beginnings and tells of its place in the wider context of Scottish History. If you would like to know more or would like to buy a copy, please download an information sheet here.

Virtual Committee Meetings
The committee will be holding its next web-based virtual meeting on Tuesday the 21st of June at 7.30pm. If you have any concerns, or would like to contact the committee, please send us an email via the contact page.